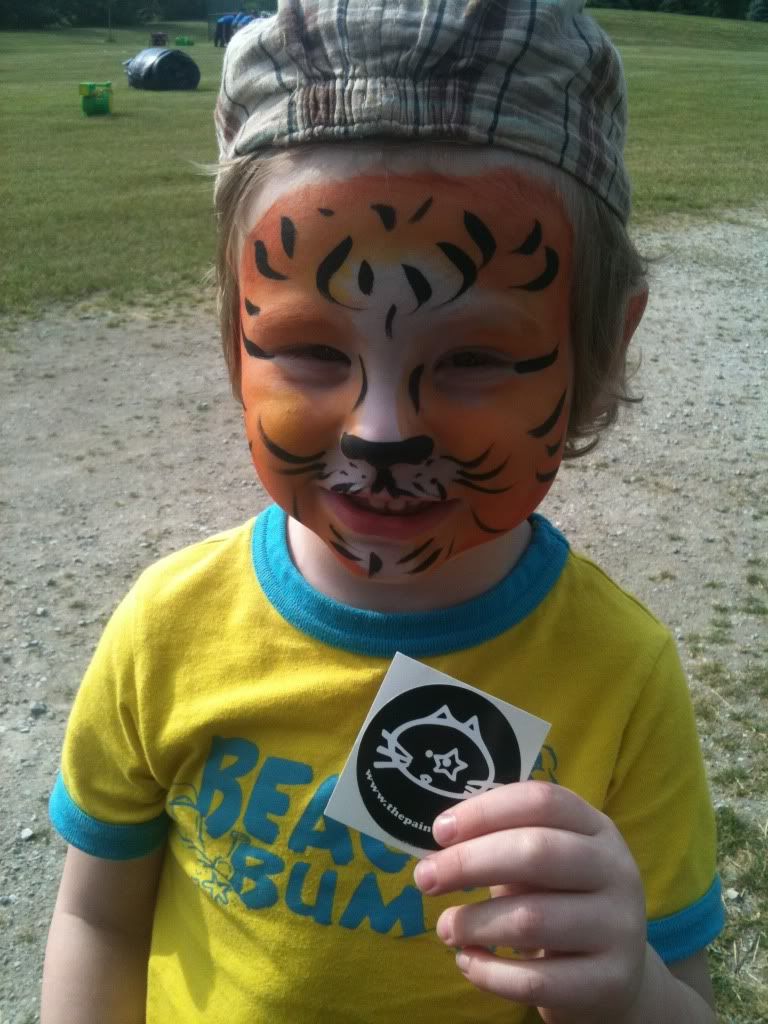 We had a blast this past month at some super fun festivals including Artwalk, Kidsfest and Ribfest ! Not to mention some great Birthday parties, Fundraisers and School Funfairs. If you have any pictures from these events featuring The Painted Cat please email them to thepaintedcat@hotmail.com and we will add them to our site! Also if you're not a fan already, add us on Facebook. Once we hit 500 fans we will be sharing some very exciting news!
To view our online gallery just click on the cute lil tiger above!
Also there are some very exciting events coming up in July. Check out the Events section for details!
🙂 🙂 🙂